Chandre Goosen-Joubert - Lady G
I hail from the beautiful city of Port Elizabeth, South Africa. The second of four children. After completing highschool, I attended the University of Port Elizabeth to study Psychology. Although deep down I always knew that my true passion was and still is, music, art & fashion.
Whilst studying I very quickly realised that psychology, was not what I wanted to do for the rest of my life, so after my first year I decided to drop out of University and travelled to London to pursue my dreams. My ultimate goal was to attend as many fashion shows as I possibly could and educate myself about the industry, however I also had to ensure I was able to make a living and survive at the same time.
I worked 2 jobs, where I worked mostly double shifts at Starbucks in Windsor and would have to bum a lift to my 2nd job, where I was working as a dressing room assistant at Zara in High Street. It was during my time at Zara, that I managed to get an in-depth knowledge of fashion, what people wanted and the trends and styles people craved. If ever there was a possibility to love fashion more than I already did, it was RIGHT HERE!
After living and submerging myself in the fashion world in London for 2 years, I travelled to Bangkok for a brief trip to try and get an understanding of the manufacturing and designing side of the fashion industry.
I returned to Cape Town in 2007 and began my journey as an entrepreneur in clothing and photography. It was at this point where I was headhunted by Red Bull South Africa, to take up the position of head sales representative for the Western Cape area.
During the initial stages of this new position I managed to achieve an award for top sales representative as well as a certificate in business & marketing. I decided to challenge myself and also took up modelling under the mentorship of International model, Christina Storm. I was fortunate enough to shoot many photographic campaigns and worked with brands such as Remy Martin and Strawberries & Cream.
As I always had my passions running in the background, I decided to attend the International School of Design twice a week for 4 months to allow me to further my knowledge and focus on clothing design.
During August 2009, I was promoted to a higher position at Red Bull and was asked to go work in New York City. Being one of the world's FASHION HUBS, I was beyond excited for all that was to come, immediately accepted this honour.
However my excitement was short-lived when I learnt that I was expecting, and even more anxiety hit when I found out it was twins!
To explain the array of emotions I was experiencing would be extremely difficult. I was jumping from the excitement of being a mother to the disappointment of having to give up my photographic modeling and losing myself in all this, to say it was a roller coaster of emotions is an understatement of note.
The year of 2010 arrived and soon enough, I became a mother to the most incredible boys, Jay-Dee & Kalum who arrived on the 30th of March.
This was the start of another exciting chapter in my life and I was absolutely besotted with my babies, motherhood and life. It was as if I had found a new vigor for life. And then as if all of a sudden the shock of motherhood hit me all at once. If ever anyone asks me to describe motherhood in one word, I always use, HECTIC!
Learning how to balance being a mom and giving my boys all of me, whilst not letting myself go and loosing focus and sight of my dreams was very difficult for me and I almost felt like it was one or the other.
So I chose to commit to being a full-time mom and being the best one to my boys that I could be! I didn't forget about my fashion passions, just decided until I could balance everything better, I would just put them on the back burner.
I said goodbye to my position at Red Bull and at this point in my life, this is where I had to find my inner strength and learn who I really was destined to be. I sadly, was in an abusive relationship with the biological father of my twins. Mentally, emotionally and physically abused. Just thinking about that period now, floods me with all sorts of emotions, it's something no one should ever have to experience.
I Quickly realised that the solution to cope and adjust would be that I needed to take charge, create my own rules, I needed to stand up for myself, use my voice for good to empower others.
I had been sitting back and waiting for opportunities to present themselves to me but quickly realised that if I wanted anything, I needed to take charge and fight for it myself.
It was difficult to say the least, I felt as if I was stuck in this abusive relationship, I was trying my best to hold it together for the family, all the while trying to keep my dreams alive and earn a living money.
My values changed, the way I interacted with others changed, I wanted to be different and I wanted to stand out and show people I could rise above my situation. But when times are tough it's easier said than done.
Then came the worst day of my life. 24 May 2014, the day etched in my brain for eternity. The day that shattered me, I received a telephone call with the news that my idol, my role model, my shining light, the person whom was my everything, my father, had passed away. I cannot even fathom th ewords to describe this type of loss. This was by far one of my most challenging years, trying to balance and cope with the loss of my hero, trying to support and keep my family together, trying to build a new career, having a new relationship with a high profiled attorney and being a mom. It wasn't easy but I was determined to make it work.
The new year, 2015 came around and I decided to it was time to pick up the pieces and continue from where I left off.push ahead from where I left off.
I found this incredible drive and vigour for lifeand found myself to be more focused and determined than ever. I started a new business venture, opening my own beauty salon in Cape Town called Sublime Studio. I wanted the salon to stand head above the rest, and achieved this by being the first South African salon to have stand-up sunbeams imported from Sweden.
I also really missed the modelling side of things and decided to reignite that dream. That year I became a Top 10 finalist for Maxim USA. The salon was extremely successful and was awarded with having "The most beautiful salon in South Africa", by Beauty & Style Magazine.
By the time 2017 came around and I was fully committed to the fashion element of my brand again and travelled to Paris to get back into the industry, educating myself on style and trends for the upcoming seasons.
This trip had reignited my passion and drive and made me even more determined to own my own label. It was an incredibly memorable trip not only because I had rediscovered by passions, but I was completely blown away by the marriage proposal I recieved right next to the Eiffel tower in Paris, by my now husband, Olof.
Returning to South Africa, I began to action the lineup of my chosen suppliers and manufacturers, from Paris. I also decided, although incredibly successful, I needed to put all my energy and focus into my line, and therefore the best action plan would be to close Sublime Studio. I just felt like it was the right time for me to move on and challenge myself on a new exciting chapter.
In 2018 January, I very proudly, launched the brand, "Lady G". I was fortunate enough to have another very quick success, and quickly gained the support from many local and international followers.
"Lady G," is my personal brand, who I am, and everything I stand for in life. You could say this is my alter ego, people started associating me with the name, Lady G. It is a brand where we celebrate being a mom, a business woman, sharing my stories of hope in order to inspire people and make them realise that anyone can achieve their goals and dreams. Everyone is a success story, waiting to happen.
I have now officially launched my own brand label called Chandre & Co. My designs have already been seen in Zara stores in London. Chandre & Co aims to be a brand that is different, targeting young professional women between 25 and 45 years old who want to make a statement, stand out from the crowd, feel confident and be proudly themselves. We are looking at expanding into New York and the other parts of Europe at a later period. Covid put a spanner in the works for everyone.
Chandre & Co will also be expanding it's product range, adding to the already established fashion brand, our very own make-up line. We are aiming to launch this line, in Paris, London & Cape Town shortly.
MORE ABOUT ME
Brand Alignments
Chandre has aligned her brand with like minded brands and business. These would be brands whom she personally would use and endorse. Brands who have values and ethos that she believes in and lives by.

Interested in collaborating? Click below
Mrs SA Journey
Follow Chandre's Mrs South Africa journey. She shares her journey from Top 50, to now, Top 25 Finalist .

Mrs South Africa is not a beauty pageant by a women empowerment program.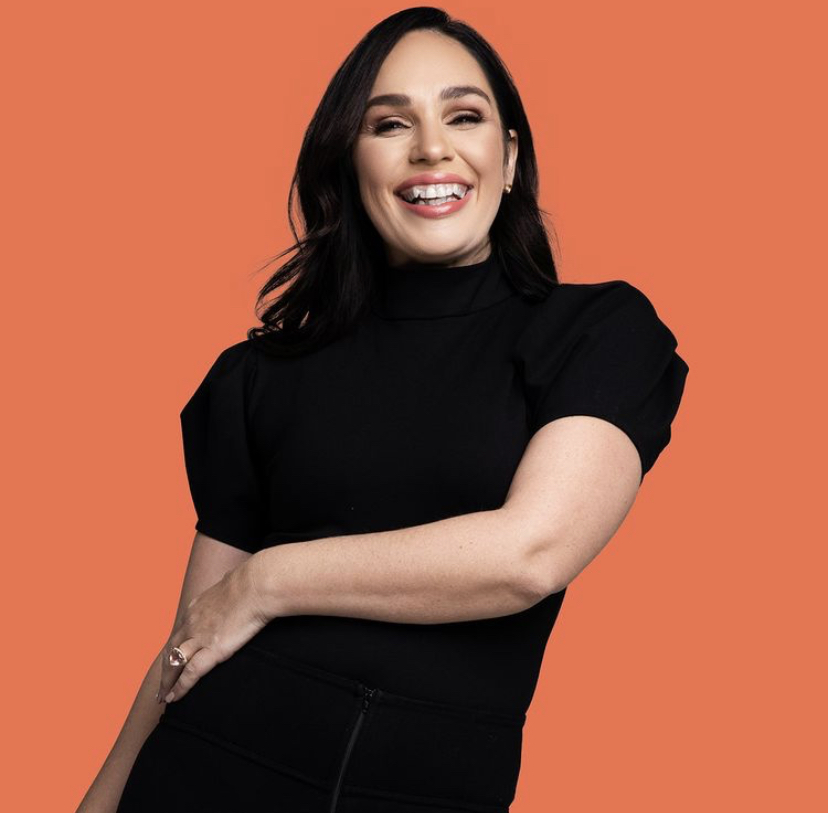 My Businesses
Chandre is a proud Entrepreneur, with two successful running business, La Fiora. and Chandre &Co.
La Fiora is a preserved flower brand brought in from Ecuador. Chandre & Co is her personal fashion line which she conceptualized and designed. She is a designer by heart.